As filmmakers, we want to take the viewer on a once-in-a-lifetime adventure into the heart of Casa Verdi to meet its most fascinating residents, hear their stories of tragedy and triumphs, of love lost and love won and paint spellbinding portraits in film. Many have work they have yet to complete, others spend their hours mentoring, pouring out their knowledge and passion on students who could become the future stars of opera, ballet or music. Regardless, all of their diverse, fascinating stories will enrich our own lives, getting us in touch with our own humanity as only exquisitely crafted art can. The film itself will strive to meet Verdi's own standard – and ours – of elevating humanity through storytelling.Yvonne Russo, Director/Producer
YVONNE RUSSO – DIRECTOR/PRODUCER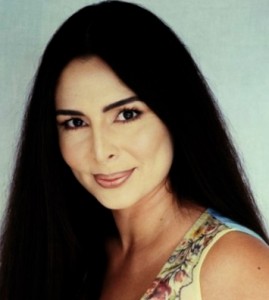 Yvonne Russo is an award-winning producer, director and writer of film, television and web. Her most recent production, VIVA VERDI!, which she is directing/producing is a documentary about life inside Casa Di Riposo per Musicisti of Milan, the home that Giuseppe Verdi built in 1896 for retired opera singers and the incredible musical artists who live there.
As an independent producer, Russo has worked on a diverse range of national and international productions in the United States and over 14 countries from Rajasthan, India, to the East African Nation of Rwanda. Her projects include, "40 Under 40," a documentary featuring America's top 40 visual artists under 40 years of age, a CBS/ Smithsonian Network production; the National Geographic series, "Nat Geo's Most Amazing Photos"; National Geographic's "Capturing the Deep," as well as Nat Geo's "All Roads Film Project" and TLC/Discovery's "Bringing Home Baby" series, which she also directed. "Nat Geo's Top Ten Photos of 2010;" "The Other Milan," an episode from the series "Nat Geo's Most Amazing Photos," are among her writing credits. She has produced over 75 "Behind the Photo" segments that were syndicated on the National Geographic International Channel and on the web.
Russo's feature film work includes the 2012 feature documentary, THE RESCUERS: HEROES OF THE HOLOCAUST, where she served as Co-Producer; the film was nominated for "Outstanding Documentary" at the 2012 NAACP Awards. She served as producer on the award-winning indie feature NATURALLY NATIVE which had its launch at Sundance, played theatrically at Landmark theaters, and was acquired by Turner Classics. Russo produced the feature documentary, TRUE WHISPERERS: THE STORY OF THE NAVAJO CODE TALKERS, in association with Gale Anne Hurd's Valhalla Motion Pictures. She also produced the short film, STANDING CLOUD. From 1996 to 2002 Russo served as Vice President of Production for Red-Horse Productions. She started her film career as a voice-over actor on the animated film, MY NEIGHBOR TOTORO and segued into television series and feature film. Her acting credits for television include "Dr. Quinn, Medicine Woman" and "Stolen Women, Captured Hearts," a television special; NATURALLY NATIVE and AMERICAN INDIAN GRAFFITI are among her feature film acting credits.
A member of the Academy of Television Arts and Sciences, Russo is also a member of the Producers Guild of America where she served on the Board of Governors. She was Founder and Co-Chair of the PGA Diversity Workshop where she currently serves as an east coast committee member. Russo is a long-standing member of SAG/AFTRA, a member of Women In Film, and the Founder and Director of The Akatubi Film/Music Academy which focuses on teaching Native American youth entertainment and new media production. She was accepted into the Sundance Institute's and Women in Films Financing Intensive for Women Filmmakers in April 2014. In 2004 she was a Sundance Producers Lab Fellow; a Tribeca All Access Program Fellow in 2005 and a Juror of the National Geographic Society's All Roads Film Festival in Washington, D.C. In 1999 Russo received the "Producer of the Year Award" from the American Indian Film Festival, and the "Outstanding Achievement in Producing" from the First Americans in the Arts. She has been a guest lecturer at Harvard University and University of Miami.
RON SIMONS – EXECUTIVE PRODUCER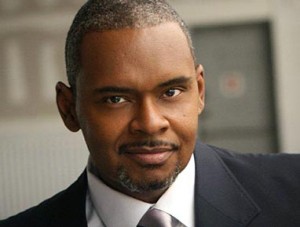 Founder and President of SimonSays Entertainment is a three-time Tony Award-winning producer and actor. Ron leads the strategic planning/development of Theatre and Film projects including the critically acclaimed films: Night Catches Us, Gun Hill Road, Blue Caprice and Mother of George (all premiered at Sundance). His first documentary 25 to Life premiered at the American Black Film Festival where it won Best Documentary.
He also produced the Broadway productions of A Gentleman's Guide to Love and Murder (Tony Award for Best Musical), Porgy & Bess (Tony Award for Best Revival of a Musical), Vanya and Sonia and Masha and Spike (Tony Award for Best Play, Drama Desk, New Drama Critics and Outer Critics Circle Awards for Best Play, Drama League Award for Outstanding Production of a Broadway or Off-Broadway Play), A Streetcar Named Desire (AEA's Extraordinary Excellence in Diversity on Broadway Award). Off-Broadway projects include Bedlam's St. Joan and Bedlam's Hamlet Awards (Off Broadway Alliance Award – Best Revival (for Saint Joan). He also produced the Chicago production of 5 Lesbians Eating a Quiche (FringeNYC – Outstanding Production Award). Awards his films have garnered include: FIPRESCI Award for Best American Feature; African-American Film Critics Association – Best Picture; African-American Film Critics Association – Best World Cinema; Black Reel Awards – Best Independent Film (2 Wins); Black Reel Awards – Best Screenplay, Adapted or Original; Philadelphia QFest – Audience Award, Best Film; Dallas QFest – Best Overall Feature; Outflix of Memphis – Audience Favorite, Best Domestic Feature; IMAGEN Award – Best Film; Independent Spirit Award – Best Picture (2 Nominations); Sundance Film Festival – U.S. Dramatic Competition – Best Feature (3 Nominations); Sundance Film Festival – U.S. Dramatic Competition – Best Cinematography.
CHRISTINE LA MONTE  – DIRECTOR/PRODUCER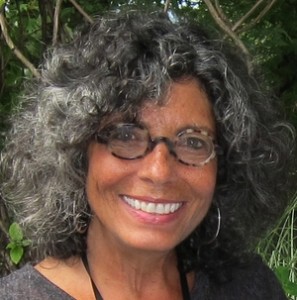 Christine La Monte, director/producer and former film studio marketing executive, is the founder and president of LA MONTE PRODUCTIONS. Her most recent project, VIVA VERDI!, is a documentary that she is producing with director/producer Yvonne Russo, about life inside Casa Verdi, the home that Giuseppe Verdi built in Milan for retired opera singers in 1896. Other projects in various stages of production/development include a film based on the critically acclaimed legal thriller, JUSTICE DEFERRED by Len Williams; a documentary, THE OTHER SIDE OF 90, which she is directing and producing; and RED HOT MAMAS scripted by Gary Goldstein. La Monte produced/executive produced the award-winning short film DANDELION DHARMA, which has played in over 20 film festivals around the world, and is found in the Shorts International/iTunes catalogue.
Her theatrical directing work includes the Screen Actors Guild's "A Heart United" with Sharon Lawrence and Jo Beth Williams, and "The Angina Monologues" with Brenda Strong and Stephen Collins, staged at Maria Shriver's Long Beach Women's Conference. She produced the theatrical production of Three Grooms And A Bride, written by Gary Goldstein and starring Anne De Salvo at the Coast Playhouse in West Hollywood, and was a producer of the syndicated television talk show, MARILU, starring Marilu Henner.
Prior to establishing her own production company, La Monte spent over twenty years in New York and Los Angles as a film studio marketing executive at Universal, Disney and at Orion Pictures where she played a key role in the marketing campaigns for the back-to-back Academy Award-winning films DANCES WITH WOLVES and THE SILENCE OF THE LAMBS. She began her film career in exhibition as a marketing executive at Sack Theatres in Boston. As a strategic film marketer, she served a five-year stint as Executive Vice President of the Motion Picture Division at Rogers & Cowan; was Executive VP of Corporate/Media Relations at TV3 New Zealand; and worked as a marketing consultant for the historic film studio, CineCitta in Rome, Italy.
A member of both the Academy of Motion Picture Arts and Sciences, where she has served on the Foreign Language Film Selection Committee for over twenty years, and the Academy of Television Arts and Sciences, La Monte is a past faculty member of New York's School of Visual Art where she initiated "The Dusty Awards," an on-going annual film festival/award ceremony of student short films recently celebrating its 25th anniversary. She served as a jury member on the 2014 Doc Challenge, and has guest-lectured at UCLA and USC. A long-standing member of Women In Film, and the Alliance of Women Directors, she is on the board of the University of Buffalo's Dean's Advisory Council, and served as Producer and Workshop Presenter of UB and Variety 's UBC2C HOLLYWOOD, an entertainment/media symposium for aspiring filmmakers. In 2009 La Monte received UB's Distinguished Alumni Dean's Award; she was featured as one of the outstanding executives in marketing/publicity in the Sixth Annual issue of the Hollywood Reporter's Women In Entertainment. She is a past board member of the Los Angeles Ballet, as well as the non-profit, Events of the Heart. La Monte divides her time between Los Angeles and Rome with her author husband, Len Williams.
JACEK LASKUS – CINEMATOGRAPHER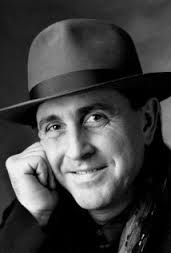 A native of Poland, Cinematographer Jacek Laskus', ASC, PSC, extensive film and television credits include films lensed around the world.
He started his career in New York City filming numerous music videos and SNL shorts for award winning directors, Zbigniew Rbyczynski and Jonathan Demme. Jacek relocated to Los Angeles in the 90's and shot his first Hollywood feature "Square Dance" starring Winona Ryder and Rob Lowe for director Daniel Petrie Sr. the film opened the 1987 Sundance film Festival.
He was recruited by Robert Altman to shoot "The Caine Mutiny Court Marshall" starring Eric Bogosian and Brad Davis. The film earned him the ASC nomination for Outstanding Cinematography. In 1996 Jacek received his second ASC nomination for "Garden of Redemption," a WWII drama directed by Thomas Michael Donnelly. His work on "Colors Straight Up" a documentary directed by Michele Ohayon was recognized when the film was nominated for an Academy Award in 1998.
Among his other credits are Bill Sherwood's seminal "Parting Glances", which was screened in competition at the Sundance Film Festival in 1986 and "Frankie and Johnny are Married" (2002) by Director Michael Pressman.  He has also worked with directors Carl Franklin and Michael Tolkin.
Jacek lives and works in Los Angeles and is a member of ASC and PSC. He is a faculty member at the USC School of Cinematic Arts, a Senior Lecturer at the AFI Conservatory, and has taught cinematography at the California Institute of the Arts, Maine Media Workshops and Kenyon College. He is also an accomplished still photographer with a group show in LA and a solo exhibition in Amsterdam, Netherlands.
Jacek is an alumni of the National Film School in Lodz, Poland.
FEDERICO RODELLI – ASSOCIATE PRODUCER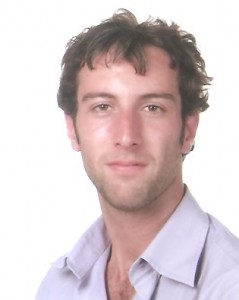 Federico Rodelli is a film director, producer and writer based in Milan, Italy. He is currently serving as Associate Producer on VIVA VERDI!, a documentary about life inside Casa Di Riposo per Musicisti of Milan the home for retired opera singers that Giuseppe Verdi built in 1896, and the incredible musical artists who live there, directed by Yvonne Russo and produced by Christine La Monte and Yvonne Russo.
In addition to his filmmaking, he is also working as Junior Production Manager for Gagarin srl, a film company in Milan.
L'ALTRO CIBO (SOUL FOOD) Rodelli's short film, which he directed, produced and wrote, was presented out of competition at the Milano Film Festival in September 2012 and was selected in the CILECT Prize 2013 and part of the CILECT Panorama during the Tel Aviv International Student Film Festival 2013. It is currently playing the festival circuit. His other short films include, KARINA, THE PORTRAIT, MINE, and EMERALD JEWEL WASP. He has directed several documentaries including HELP EXPRESS: ROMANIA, ST, MARTINO GOES FAR and SIGNS which was chosen in 2013 to represent Milano Scuola di Cinema e Televisione in the annual event, "The Italian Cinema Seen From Milan." He directed and was director of cinematography on THE LAST METER, a tribute video.
Rodelli's worked as 2nd Assistant Director on the feature film, LINEA GOTICA, directed by Stefano Giulidori and produced by Gagarin srl, Milan and MGamp, Rome. His work in music includes serving as director and director of cinematography on Francesco Venturini's Volere e Potere; Misfatto's Heleonor, as well as Rosencruz. Rodelli's commercial work includes directing and camera assistant on the web commercial Il Casale: Making Parmesan Ham for the Chinese market. His television work includes serving as the director of the television network Class CNBC, and previously as editor and cameraman at Teleducato, the local TV in Parma.
Born in Parma, Italy, after receiving a BA in Media and Communications at the University of Moderna and Reggio Emilia, Rodelli attended the Milano Scuola di Cinema e Televisione where he earned a degree as 'Director and Filmaker' in 2012. As a freelancer filmmaker, Rodelli continues to be engaged in creating film, web commercials and videos, and is writing a documentary, AT THE EDGES OF THE WILD RIVER, about the Po, the longest and wildest river in Italy.
MAXIM DEREVIANKO – DIRECTOR OF PHOTOGRAPHY/SECOND UNIT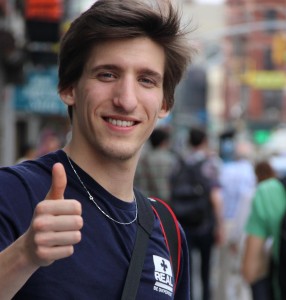 Maxim Derevianko an award-winning director and founder of MD Films, is based in Rome, Italy. His latest effort under the MD Films banner, the sci-fi short film BODYPIECES, has garnered numerous international festival awards including Best Actor from the New York City International Film Festival; Best Film Debut, Grenzland Filmtage, Selb, Germany; Best Subject, Notorious Film Festival, Calgari, Italy; Best Audience Award, Tolfa Short Film Festival 2013 and Audience Award/Silver Camera, Videomaker Film Festival 2013, Napoli. The short was also an official selection at the Courtoujours 2014 Film Festival, Geneva, Switzerland and the Rome International Film Festival 2013. In addition to directing BODYPIECES, Derevianko's credits on the short also include writer, producer and FX supervisor. He currently is serving as Director of Photography on the Milan-based production of VIVA VERDI!, a documentary about life inside Casa Di Riposo per Musicisti of Milan the home for retired opera singers that Giuseppe Verdi built in 1896, and the incredible musical artists who live there, director by Yvonne Russo and produced by Christine La Monte and Yvonne Russo.
Derevianko was Assistant Director on prepep at CineCitta, Rome for the film, NICAEA, directed by Rob Draper with Director of Photography, VIlmos Szigmond, which will start production in summer 2014. He also shot and produced the "Behind the Scenes" on AMARI RICORDI, a short film currently in post-production starring Giancarlo Giannini and directed by Piermaria Cecchini. Prior to this, he worked as First Assistant Director on GIORGIA, a short film produced by Centro Sperimentale di Cinematografia, the most celebrated film school in Italy.
Derevianko has also worked as a script supervisor on the short film, I VIAGGIATORI DELLA LUNA directed by Mariangela Fasciocco. Previous short films that he has written and directed include, RAGING LEGO, NO PROBLEMS, MISSION ZERO and CLOCKWORK. He has written and directed numerous commercials including those for Elefunk Club; EUCO ROME 2013; Tocco Magico; and CoverGram Smartphone Covers. Derevianko work in the music arena includes writing and directing music videos for several bands including the title song Nello Stesso Posto for the band LAINS and the title song NOI for the band Rosa Mystica.
He is currently enrolled at the University of Performing Arts while continuing his work as a filmmaker and writer/director of films, commercials and music videos.
RANDY REDROAD – EDITOR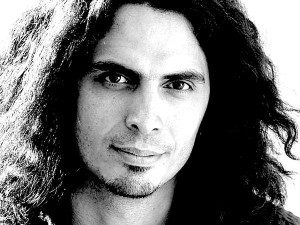 Randy Redroad, film editor on VIVA VERDI! is a Los Angeles-based filmmaker and one of the pioneers of Native American Cinema, with a long, eclectic career. Randy's feature debut, THE DOE BOY, premiered at the Sundance Film Festival and won the prestigious SUNDANCE/NHK Award. The film went on to win 14 other festival awards and earned an IFP/Gotham nomination for outstanding directorial debut. Randy recently completed his second feature, AMONG RAVENS, starring Amy Smart and NBC'S rising star Johnny Sequoyah. Randy edited and co-produced the Showtime documentary FIRST CIRCLE, an intimate look into the world of the Foster Care system.
In addition to directing, Randy has had a prolific career as a film editor. His work includes the feature films "Beautiful Wave", "Wind Walkers", "Ibid", and the award winning documentary "Earth Meets Wind". Randy has taught filmmaking on reservations throughout the US and Canada.